Me enviaron un
link
donde sale un manga donde se muestra que pasaría si Vegeta fuera el que se envió a la Tierra en vez de Gokú.
Acá pueden ver las cuartas imágenes, que cuentan como Kakarotto se hizo su cicatriz contra Freezer. La parte anterior está
acá
.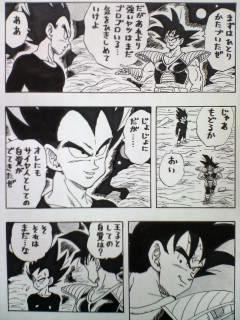 Kakarott : And that's one of them. But there are still stronger guys than him, don't let your guard down. Let's go back.
Vegeta : Hey ! It's coming little by little but … my self-consciousness as a saiyan is returning.
Kakarott : And as a prince ?
Vegeta : Still not.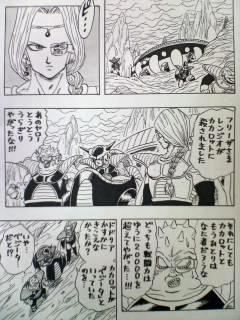 Zabon : Lord Frieza, Renjio as been killed by Kakarott.
Dodoria : That bastard straight up betrayed us. But who is the man who was with him ? Both their power level went higher than 20 000.
Zabon : Didn't you hear ? He called the other one Vegeta.
Dodoria : Wait, What ? Vegeta ?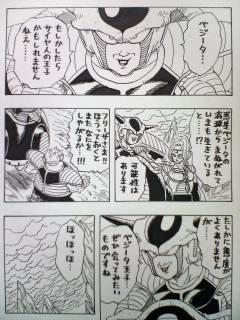 Frieza : Maybe he was referring to the prince of all saiyans.
Zabon : He actually survived the destruction of planet Vegeta ?
Frieza : It seems so.
Dodoria : Lord Frieza, if we ignore them they'll pull something on us again.
Frieza : It's highly probable. I want to meet this Prince Vegeta. Hohoho !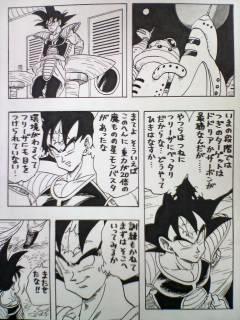 Kakarott : In our current situation our next target will probably be Dodoria or Zabon. They're always close to Frieza, We must separate them from him, but how ? Wait ! There is a planet of warriors not far from here, planet Monbuster. They're not really the type to listen but Frieza still hasn't his eyes on them. First let's get there.
Vegeta : Kept you waiting, huh ?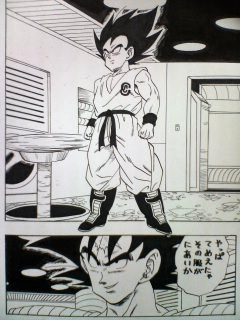 Kakarott : This outfit does suits you well.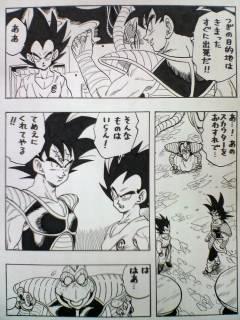 Kakarott : I know our next destination, we're moving now.
Vegeta : Fine.
Doctor : You forgot you scouter.
Vegeta : We don't neet it.
Kakarott : Giving it to you.
Doctor : Huh ?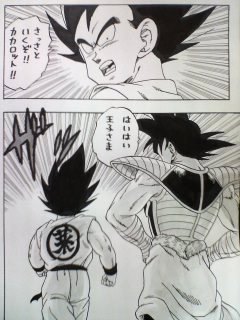 Vegeta : Let's go already, Kakarott !
Kakarott : Yes, yes.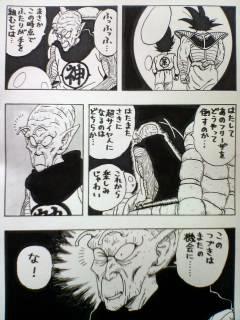 Kami : To think they would team up. How are they going to get rid of that Frieza ? Who is the Super Saiyan ? To be continued, just kidding.